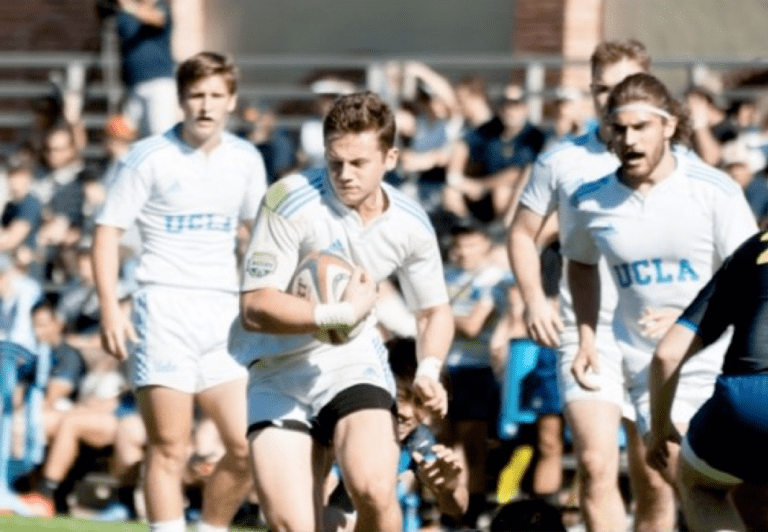 The active chapter is led by Eminent Commander Peter Slaats (EP 2027) who is currently a junior studying Electrical Engineering with a concentration in Technology Management and carries a GPA of 3.3.
Hailing from the Main Line suburbs of Philadelphia, Pete came to UCLA to be closer to his older brother, who works in downtown Los Angeles as a quantitative equity associate at Capital Group. Prior to arriving in Westwood, Pete played fullback in football, small forward in basketball, and doubles tennis in high school. Now he plays as blindside flanker for UCLA club rugby and helps keep fellow snakes in line at Sigma Nu.
This past summer, Pete interned with a hardware startup in San Mateo, California. He plans to pursue engineering startups or a quantitative based business career after UCLA. Pete joined Epsilon Pi during fall quarter of freshman year, and immediately joined the Executive Committee after pledge quarter, serving as Recorder. Afterwards, he served as House Manager his sophomore year while living in room 22, the Pit, and was elected to serve as Eminent Commander during winter quarter of his junior year.  Under his stewardship this past quarter, Epsilon Pi became the largest house at UCLA and remains highly competitive across IM sports.
In addition to the improved strength and size of the fraternity, Pete is proud of the recently conducted philanthropy that benefitted the Children's Hospital of Los Angeles in partnership with Rocco's Tavern in Westwood. Pete will present further details about the strength of the chapter at UCLA at Black Knight on May 19 and looks forward to answering any and all questions about how the house is functioning.
For a list of upperclassmen, who like Pete, are excellent representatives of Epsilon Pi and are seeking summer internship opportunities and career guidance please check this SPREADSHEET and reach out to brothers who may benefit from your experience and contacts.