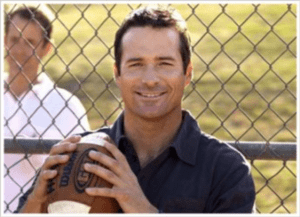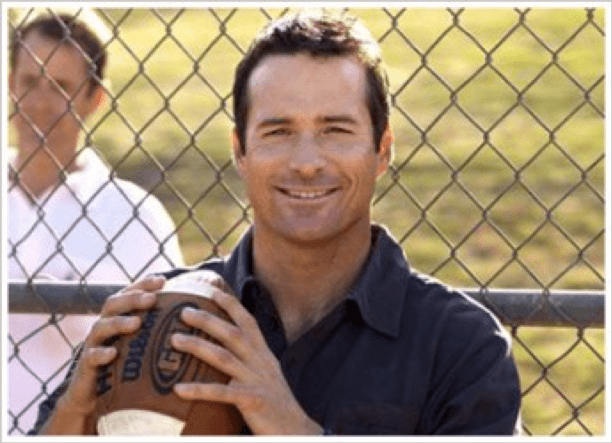 His East-Coast-meets-West-Coast apparel brand concept is making headlines. In an interview at the 2015 PGA Merchandise Show, Brother John O'Donnell (EP 1232) talked with the Golf Channel about his johnnie-O "West Coast prep" brand that is getting attention in the golf world and among celebrities. "johnnie-O is brand that marries both worlds — East Coast prep with the West Coast surf culture. Our target is based less on a demographic and more on a psychographic. Our surfboard logo is subtle yet iconic. It is an invitation to those who live in the preppy world to adopt a little bit of the Southern California lifestyle." We caught up with Brother O'Donnell to find out more about his success with johnnie-O as well as other things happening in his life.
Your business johnnie-O has really taken off. What was the inspiration behind it? Why do you think it has been so successful?
My inspiration was of a function of growing up in a conservative suburb of Chicago where there was a lot of preppy clothing. I went to UCLA and was suddenly exposed to the Southern California lifestyle. I notice a need for apparel that tapped both worlds; I like to call it "West Coast prep." johnnie-O has the subtleties and niceness of preppy clothing with the laid-back feel of the surf culture.
What are you fondest memories of being a brother of Sigma Nu at UCLA?
The paddle exchange between big brother and me. That was an intimidating but water shed moment. You were initiated but not really until you got the paddle. It's okay because I got to give it right back. My big brother, Bob Smith 1151, is still a friend.
What would you say are your life's biggest successes?
Right now, no question, my new 8½-month year old boy, Jack. That eclipses everything.
On the contrary, what has been your biggest learning experience?
Maybe that I didn't start the company sooner. Timing is everything, so maybe it wouldn't have worked back then. It's not necessarily a regret, but a "What if?"
What about your membership in Sigma Nu makes you the most proud?
That to this day, I am proud that I am still friends with brothers who have gone on to have successful careers and family lives.
If you could go back and relive one Epsilon Pi moment, what would it be?
I would like to relive the week of little sister rush. It was lot of fun for brothers! Couple thousand girls coming through the house; we felt like big shots.
What advice would you give the younger you?
I would tell him to keep all your options open in terms of a career path. You never know what you might end up doing. Don't turn your back on something you might not see as being "you." Keep your eyes open.
What do you want people to remember about you 50 years from now?
That I treated everyone the same, no matter what an individual's job might be.
Who had the biggest influence at Sigma Nu?
My pledge brothers. You are in the trenches with them. You go through initiation with them. You do stuff with them that you don't do with anyone else in the house.
How has Sigma Nu influenced your life today?
It was a way to meet students. A lot of people at UCLA are in-state. Sigma Nu allowed me to find a core group of people. Those relationships have been important to my growth as a person and the growth of my company.
Brothers can find out more about johnnie-O at www.johnnie-o.com.