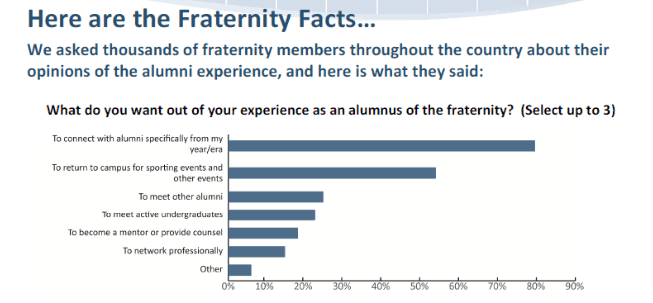 The landscape of Greek life is changing, and many alumni across the country struggle with how to address their relationship to an institution that seems so different from the one they used to know.
Our Alumni Relations Firm's recent survey on fraternity alumni relationships found responses that used words like "travesty," "disappointed," "disgusted" and "failing" when discussing current fraternity reputations. Many admitted that the future seemed uncertain for Greek life, and some even said that these days, they felt embarrassed admitting to their colleagues they were associated with a fraternity.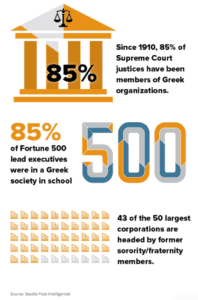 We have never had such a robust and diverse membership than we do today. Sigma Nu at UCLA remains a place worthy of our pride as those currently experiencing life at 601 Gayley Avenue have honorably steered the chapter's recent growth and deserve our support and guidance. As they begin to seek out summer internships we ask that you give them an opportunity to learn from you and offer interning opportunities as appropriate. Please contact members whose career ambitions would benefit from your insights by exploring our internship spreadsheet of active brothers seeking your words of wisdom. Send a request through the Contact page for the spreadsheet. Please do take the time to review and engage these impressive young men as well as joining our LINKEDIN group by clicking HERE so that our combined expertise may better guide the next generation of snakes.However, when it comes down to it, our alums care about their experiences, their brothers, their school and reliving the best days of their lives through fun with a purpose. This trumps feelings on today's issues and is why we, as an alumni board of Sigma Nu at UCLA, are so confident in the future and are committed to strengthening our professional network.