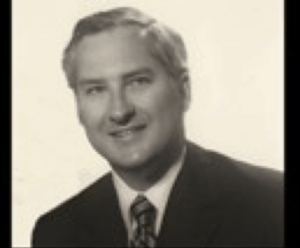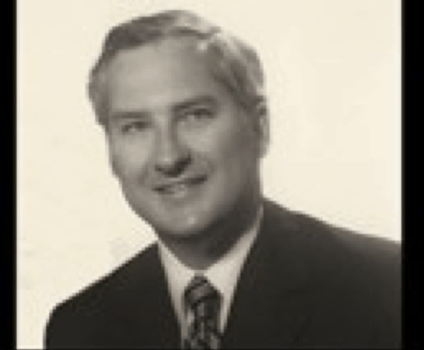 Thomas William Stoever, beloved husband, father, brother, and grandfather, died at his home in Mount San Antonio Gardens, Claremont, California, Wednesday, April 12, 2017. He was 81. Mr. Stoever leaves his wife of 58 years, Katharine (Martin), their three children, Tom Jr. (Kris), Edward (Paula), and Mary-Kate; three granddaughters, Caroline, Scarlett, and Veronica; and his brother Ted. Although active since his retirement in 2005, the Los Angeles native and former Superior Court judge had been ailing after knee-replacement surgery in 2015. Born on January 29, 1936, to Margaret (Schlinkman) and Robert Stoever of Glendale, California.
Mr. Stoever attended Verdugo Woodlands Elementary and then Glendale High School, from which he graduated in 1953. Entering UCLA the fall of that year, he studied business and history, joined the Sigma Nu fraternity, and was a UCLA Yell Leader for three years, He met fellow undergraduate Miss Katharine Martin at UCLA. Graduating in 1957, they married in 1958. Mr. Stoever received his J.D. from Hastings College of Law in San Francisco in 1960. Returning to Southern California, the Stoevers settled in La Cañada.
Mr. Stoever began work as Deputy County Counsel in Los Angeles County before leaving for private practice. In 1968 he and his friend Norman G. Oliver formed the Oliver & Stoever law firm (later Oliver, Stoever, Barr & Voss). Mr. Stoever was one of the original attorneys for the Los Angeles Redevelopment Agency on the Bunker Hill project, which was responsible for the transformation of downtown Los Angeles. With a practice focused on eminent domain, municipal, and land-use law, Mr. Stoever was a sought-after attorney, and he represented local governments, redevelopment agencies, and private landowners throughout southern California and in the Central Valley. After growing his firm, with offices at 1000 Sunset Blvd., from two lawyers to twelve, Mr. Stoever left private practice in 1992. In that year Governor Pete Wilson appointed him to the Superior Court for the State of California in and for the County of Los Angeles. He spent seven years in the Pasadena courthouse, three of them as Supervising Judge. In 2001 he was appointed Supervising Judge of the Probate Division for the Los Angeles Superior Court, serving in that role until he retired in February 2005. Mr. Stoever acknowledged in interviews at the time of his retirement at age 69 that he had "very little experience in probate" before being named to supervise the department. He called it a "wonderful assignment," adding, "It's a wonderful bar-the probate bar is just a wonderful group of people. This has been a terrific ride."
When interviewed at the time, the retiring judge said, with his characteristic humor: "I plan to spend a great deal of time nurturing my inner child." He would travel the world with his wife, Katharine, and also serve his hometown of Los Angeles by volunteering as a docent for the Walt Disney Concert Hall, built in the very neighborhood, Bunker Hill, that he had had a hand in transforming 50 years earlier. Mr. and Mrs. Stoever were longtime and devoted supporters of the Los Angeles Philharmonic. Mr. Stoever made good on his promise "to play more golf, learn how to fly fish, and sleep in every morning." He volunteered as a board member for Descanso Gardens in La Cañada, where he and his wife had raised their family. A passionate wilderness advocate, Mr. Stoever was also devoted to the conservation community in and around Lake Tahoe, where for many years he and his wife kept a much-loved second home, and he served on the boards of their North Shore neighborhood association and of the Sequoia and Kings Canyon National Park Preservation Society.