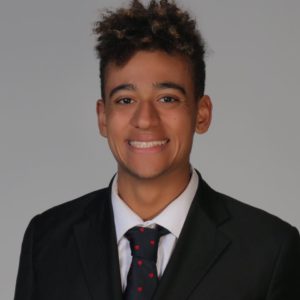 As a 2019 Sigma Nu Scholarship recipient, Kaden Kotinek (EP 2078) exemplifies how donations made to the Sigma Nu Alumni Scholarship Fund are re-invested into our Fraternity and able to touch many lives beyond that of the recipients.
As a Junior at UCLA, Sigma Nu has continued to help me grow in multiple ways. Being a part of the house last year was enriching on both personal and developmental levels in ways I never could have imagined. As the chapter's philanthropy chair for the past year, I wanted to host an event for a cause that would not only help those in need, but also to try and reflect our fraternity's values. With the current campus climate and general national attitude towards Greek Life and fraternities in particular, I thought it was important to show what the Epsilon Pi chapter stands for. So with help from senior members, I was able to plan and collaborate with Children's Hospital LA in order to create a week long philanthropic event aimed at helping pediatric cancer.
I was helped by Dominic Collins and both rush chairs in designing and selling merchandise (T-shirts) aimed at raising awareness for the event and the cause. The event was the most successful philanthropic event the house has had during my time here at UCLA. The process was a complete team effort and taught me a lot about communication and the logistics behind throwing events like these. It also humbled me. The donation to Children's Hospital LA was received with gracious hands that showed me the power of the house, and I have never been prouder to be a Sigma Nu here at UCLA.
That event was essentially a microcosm for my experience within the house. Brothers getting together, helping, co-operating and completing goals while showing kindness, compassion and understanding. As a recipient of one of Sigma Nu's 2017 scholarships, I've benefited from our alumni's investment in the chapter and have been able to reduce the strain on my mother, who has to provide for both me and my sister who just started college herself.
In the coming years I look forward to continuing the path I've begun by giving back to the greater Los Angeles community with my brothers as a part of Sigma Nu.