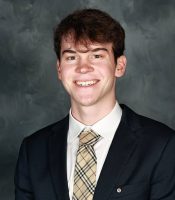 Graham Earnest
Eminent Commander
Graham is a third year civil engineering student from Phoenix, Arizona. He is on the structural track and is planning on entering the real estate development industry. Graham is a part of the UCLA Civil Engineering Honor Society, Chi Epsilon and previously held a position as Sigma Nu's rush chair. Graham enjoys spending time with friends, playing football, and long walks on the beaches of San Diego.
Class of 2024, Winter 2021 Pledge Class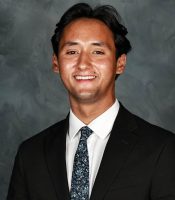 Ryan Jacobin
Lieutenant Commander
Ryan is a third year from Laguna Niguel, CA studying Business Economics with minors in Film and Data Science. After graduating he hopes to break into consulting or the entertainment industry. Outside of Sigma Nu, Ryan holds positions in UCLA's Undergraduate Business Society and Business in Entertainment Association. Ryan likes bodyboarding, filmmaking, and . Prior to vice president, Ryan was treasurer and marketing chair, producing the most recent rush videos.
Class of 2024, Winter 2021 Pledge Class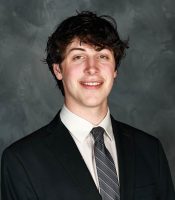 Benjamin Greer
Recorder
Ben is a junior from Evanston, Illinois majoring in Political Science and minoring in Social Data Science. With post-grad goals of working in political research, Ben is involved in the Stacks for Daily Bruin and Bruin Research Group. In his free time, Ben enjoys playing poker, chess, and basketball. Prior to serving as recorder, Ben was a risk reduction chair.
Class of 2024, Fall 2020 Pledge Class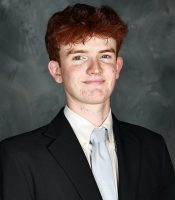 Ryan Kiernan
Treasurer
Class of 2025, Fall 2021 Pledge Class
Hometown: San Carlos, CA
Major: Business Economics
Extracurriculars: Bruin Value Investing, Movember Student ambassador, Children's Refugee Center volunteer
Hobbies: Soccer, hiking, traveling
Postgrad goals: Finance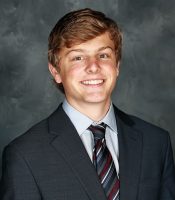 Jack Hall
Rush Chairman
Class of 2025, Fall 2021 Pledge Class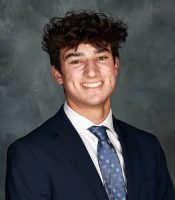 Justin Anderson
Rush Chairman
Class of 2025, Fall 2021 Pledge Class
Hometown: Redwood City, CA
Major: Business Economics and Statistics
Hobbies: Basketball, thrifting, weightlifting, selling clothes online, golf
Postgrad Goals: Finance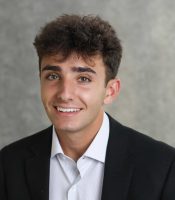 Noah Behrendt
Social Chairman
Class of 2025, Fall 2021 Pledge Class
Hometown: Detroit, MI
Major: Molecular Biology
Extracurriculars: End Overdose
Hobbies: Thrifting, running, weightlifting, spending time with friends
Postgrad goals: Genetic engineering & research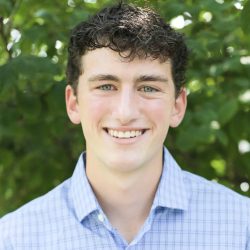 Thomas Kelley
Social Chairman
Class of 2026, Fall 2022 Pledge Class
Hometown: Winchester, MA
Major: Business Economics
Hobbies: Pickup sports, singing, puzzle games
Postgrad Goals: Real estate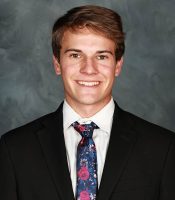 AJ Carucci
House Manager
Class of 2024, Fall 2021 Pledge Class
Hometown: Centennial, CO 
Major: Psychobiology
Hobbies: Snowboarding, Lifting, Spikeball
Career Goals: Become a surgeon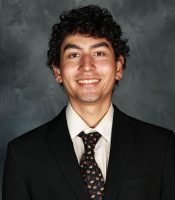 Jay Hannah
Sentinel
Class of 2023, Winter 2020 Pledge Class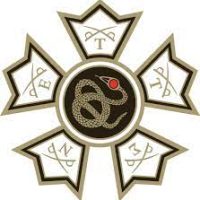 Caleb Ginsburg
Marketing Chairman
Class of 2026, Fall 2022 Pledge Class
Hometown: North Andover, MA
Major: Undecided
Extracurriculars: Club Soccer Team
Hobbies: Soccer, Music Production, Photography, DJing
Career Goals: Business side of the entertainment industry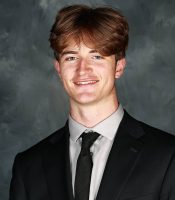 Jadin Benioff
Marketing Chairman
Class of 2025, Fall 2021 Pledge Class
Hometown: Thousand Oaks, CA
Major Business Economics
Extracurriculars: UCLA Snow Team, Women's Basketball Scout Team, Special Olympics Coach, End Overdose, UCLA IT Services
Hobbies: Playing drums, snowboarding, surfing, going out with friends
Postgrad goals: Music Industry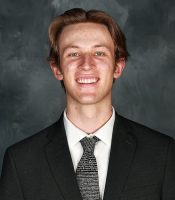 Ace Selters
Kitchen Manager / Alumni Relations Chairman
Class of 2025, Fall 2021 Pledge Class
Hometown: Mammoth Lakes, CA
Major: Econ
Hobbies: volleyball, basketball, skiing
Extracurriculars: Student Lead for UCLA IT
Career Goals: IT or accounting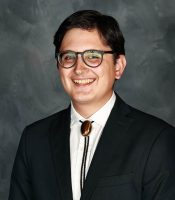 Ben Chlarson
LEAD Chairman
Class of 2024, Fall 2020 Pledge Class
Hometown: Newport Beach, CA
Major: International Development Studies and Economics
Extracurriculars: Global Development Lab, Center for Middle East Development, The Generation, End Overdose, UCLA Admissions
Hobbies: Watching sports, eating good food, writing
Career goals: Work in international development or international business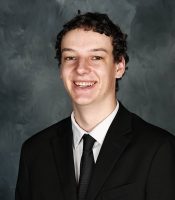 Aidan Le Francois
Historian
Class of 2025, Fall 2021 Pledge Class
Hometown: Mammoth Lakes, CA
Major: Electrical Engineering
Hobbies: Skiing, Yoga, Wakesurfing
Extracurriculars: UCLA Snow team and Daily bruin
Career Goals: Tech Consulting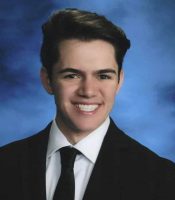 Jacob Stuart
Intramural Sports Chairman
Class of 2024, Winter 2021 Pledge Class
Hometown: Yorba Linda, California
Major: Bioengineering
Extracurriculars: Biomedical Engineering Society (BMES), Synthetic Biology Consortium (SBC), Intramural Sports
Hobbies: basketball, finding new music, brain teasers
Postgrad goals: Biotechnology management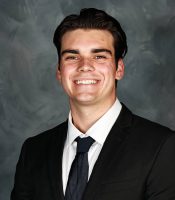 Ryan Verdult
Risk Reduction Chairman
Class of 2025, Fall 2021 Pledge Class
Hometown: Loomis, CA
Major: Businesses Economics
Hobbies: Playing sports, hiking, working out
Postgrad goals: Accounting & Finance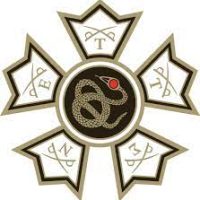 Zach Cooper
Philanthropy Chairman
Class of 2024, Fall 2022 Pledge Class
Hometown: Pleasant Hill, Ca
Major: Business-Economics
Hobbies: Going on hikes, going to concerts, hanging out with friends and family
Postgrad goals: Sports partnerships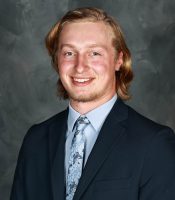 William Engstrom
Candidate Marshall
Class of 2025, Fall 2021 Pledge Class
Hometown: Palos Verdes, CA
Major: Economics
Extracurriculars: IM Basketball/Law Clerk/UCLA Admissions Assistant
Hobbies: Bodysurfing/collecting vinyls/DJ'ing
Postgrad goals: Commercial real estate or Finance and finish an Iron Man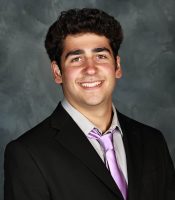 Zack Douchy
Candidate Marshall
Class of 2025, Fall 2021 Pledge Class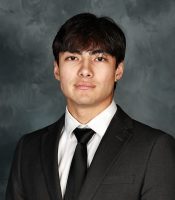 Devin Barbour
Scholarship Chairman
Class of 2024, Fall 2021 Pledge Class
Hometown: Evanston, IL
Major: Cognitive science
Hobbies: Brazilian jiu jitsu club, boxing, guitar
Career Goals: Tech industry as AI consultant/software developer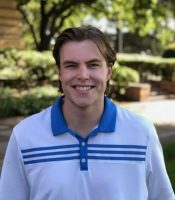 James Parry
White Rose Chair
Class of 2023, Fall 2019 Pledge Class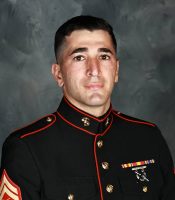 Ryan Halawi
Alumni Advisor
Class of 2022, Fall 2020 Pledge Class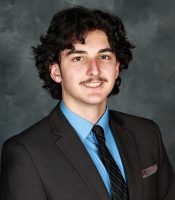 Kennedy Cosgrove
Chaplain
Class of 2024, Winter 2021 Pledge Class