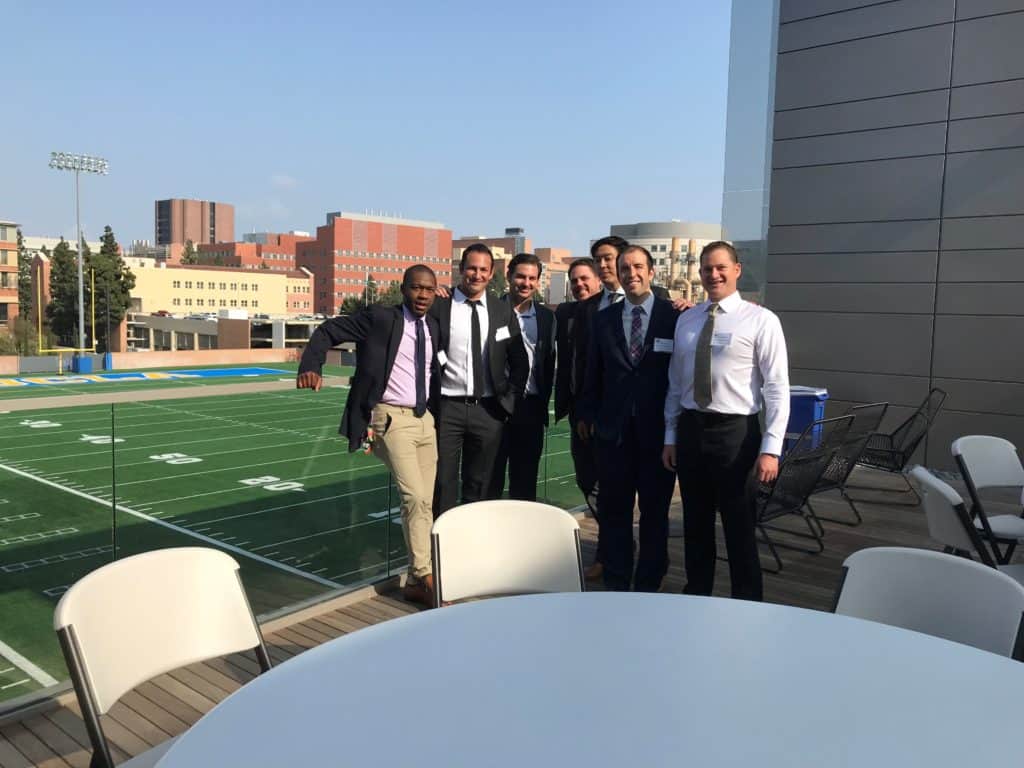 Over 100 Epsilon Pi Brothers were in attendance as Sigma Nu celebrated its 88th Anniversary on May 19.
Guests traveled from across the country to partake in an exclusive tour of UCLA's transformative new football and basketball training facilities before being greeted by a bagpiper as they climbed the old steps of 601 Gayley. Among the many foggy memories made that evening it will be hard to forget Michael "Mode" Perry's (EP 824) rousing Ode and the inspiring words of our speakers Dave Schmidt (EP 738), Larry Canarelli (EP 731) and Pat Graham (EP 788).
We hope those of you who attended were reminded how your experiences and friendships at Sigma Nu have positively influenced your life. As the challenges of collegiate life change with time it is reassuring that the lessons of Love, Truth and Honor learned at 601 Gayley Avenue remain constant.
The truth is that the only way we can keep the house healthy is through your donation. We need every Brother to become a Donor. Will you become a donor today?
Those who join the chapter in the coming years need our combined alumni support more than ever and we ask you to please take an active role in shaping the UCLA Sigma Nu experience with your time or donations.
We welcome feedback about your experiences at the Black Knight and thoughts about how best to ensure the chapter's success continues into the future. Please contact us HERE.
For more photos of the event and the option to upload your own, visit our PHOTO GALLERY.
Also, please join our alumni group on LinkedIn. Click HERE and stay tuned to this newsletter – which will return in September to announce an exciting and innovative slate of alumni events for the 2018-19 academic year.