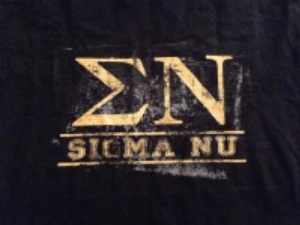 Sigma Nu brothers, we are pleased to report on the sound footing of our UCLA chapter to start 2018. However, we are faced with 2 significant challenges to continued success: 1) the need for sizable growth in scholarship support and 2) an overdue material renovation of our chapter facility.
More than anything else, long term success for Epsilon Pi revolves around the recruitment and initiation of the best and brightest young men seeking a Greek letter experience at UCLA, and having a best in class facility and meaningful scholarship support for deserving members will combine to keep Sigma Nu at the forefront of Greek life at UCLA.
In meeting these needs, we are excited to announce the completion of the quiet phase of a capital campaign for an expanded scholarship program as well as the funding of physical house improvements. During this initial phase of the campaign we have raised $1.2 million for the merit and need based scholarship fund and over $600,000 in commitments for the modernization of all bedrooms and bathrooms.
In the coming weeks and months all alumni will receive materials naming the hundred Brothers who have contributed thus far, further explanation about what we are trying to accomplish, and what is at stake for the future of 601 Gayley Ave. Please continue to follow our progress and seriously consider supporting the financial future for Sigma Nu at UCLA.