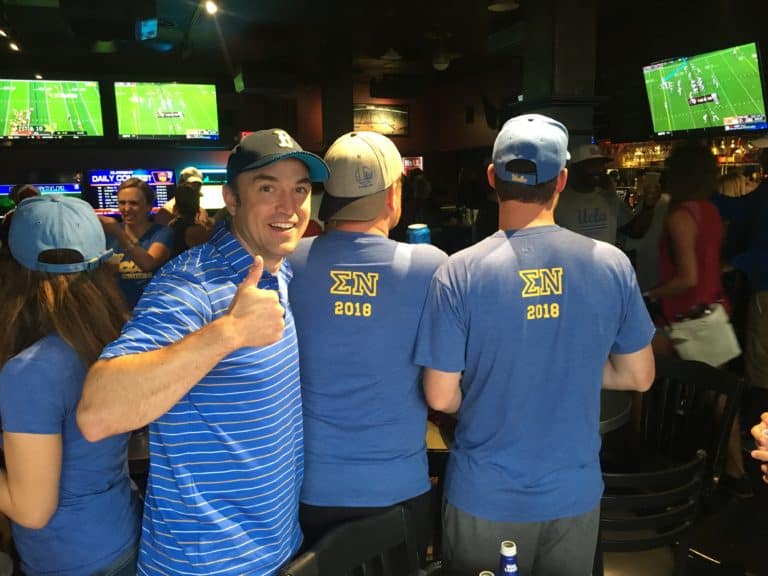 Thanks to Coach Chip Kelly, optimism for Bruins football has returned. So far, beer-aided Sigma Nu's are matching the optimism at tailgates stretching from Pasadena to Norman, OK. In the months ahead, the photo gallery on our new website will grow but we ask that you send us your most classic tailgate photos through the years so we can determine who among us are the most dedicated to witnessing Bruin football disappointment.
For early 2000s era Sigma Nu's, Russell Stough (EP 1586), Brad Gauntlett (EP 1595), Chris Hauck (EP 1591), Dave Curtin (EP 1590), Joe Clarke (EP 1598), Phil Mazzella (EP 1614), Mike Exner (EP 1616), and Locke Macomber-Jones (EP 1650), the road trip to Oklahoma proved enjoyable… until the 2nd quarter.
Click here to see the tailgating photos we've collected thus far and to add your own to the gallery.
If you have plans to travel to an upcoming away UCLA football game and would like to fly the Sigma Nu banner at your tailgate please Contact Us to reserve it and coordinate with other traveling alumni.